Keep up with our latest activity at The Hub
Upcoming RRCHNM Events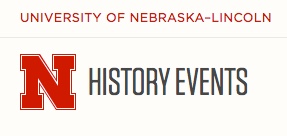 Stephen Robertson will be delivering the keynote presentation, "Reimagining Black Urban Space in the 1920s and 1930s: Mapping Places, Events, and Networks with
Digital Harlem
," at the University of Nebraska-Lincoln Department of History's 
James A. Rawley Conference in the Humanities
, on March 9, 2018.
See all events
News
The Roy Rosenzweig Center for History and New Media (RRCHNM) received a 4-VA Research Grant to fund the digital project, ReSounding the Archives. ReSounding the Archives is an interdisciplinary collaboration that brings together digital humanities, history, and music. Partners include: RRCHNM and the College for the Visual and Performing Arts (CVPA) at George Mason University […]
Read more of the news
Featured Project
Teachinghistory.org (National History Education Clearinghouse) is the central online location for accessing high-quality resources in K-12 U.S. history education. Explore the highlighted content on our homepage or visit individual sections for additional materials. Return often for new content and to join in the vibrant conversation about teaching history.
Explore more projects