RRCHNM Events
Dr. Jessica Mack, a postdoctoral fellow at RRCHNM, will chair and present in a panel titled "Building Modernization: Urban Megaprojects in 20th Century Latin America" at the Conference on Latin American History's 2021 annual meeting. Dr. Mack will present her work titled "Building the Lettered City: Planning and Construction in Ciudad Universitaria, 1950-54." You can
watch the panel online
 on Sunday, January 10, at 4:30 p.m.
See all events
News
Episode 2 of The Green Tunnel podcast launched today. In this episode we tell the story of the settler communities that existed along the route of the Appalachian Trail before the AT arrived. We've chosen three examples of those communities, each of which helps tell the story of life in the Appalachian mountains before Benton […]
Read more of the news
Featured Project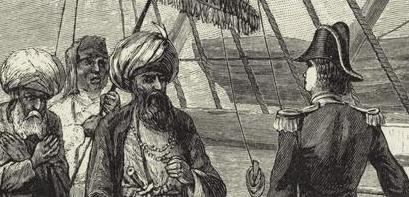 The National Museum of American Diplomacy's Historical Diplomacy Simulation Program engages participants in the art and practice of diplomacy while introducing them to the contributions of the State Department and U.S. diplomats in the context of a historical event addressed in the teaching of U.S. history.
Explore more projects