Keep up with our latest activity at The Hub
Upcoming RRCHNM Events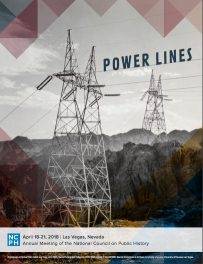 Sheila Brennan will be facilitating a roundtable entitled "Extending the Power of Public History through Open Access Digital Publishing," at the
National Council on Public History Annual Meeting
in Las Vegas, on April 20, from 3.30-5.00pm.
See all events
News
The Roy Rosenzweig Center for History and New Media (RRCHNM) received a 4-VA Research Grant to fund the digital project, ReSounding the Archives. ReSounding the Archives is an interdisciplinary collaboration that brings together digital humanities, history, and music. Partners include: RRCHNM and the College for the Visual and Performing Arts (CVPA) at George Mason University […]
Read more of the news
Featured Project
The Understanding Sacrifice WWII Teacher Institute is an 18-month professional development program for middle- and high-school teachers that aims to bring American Battle Monuments Commission resources into classrooms to help students better understand the service, experience, and sacrifice of American service members who served and died during World War II.
Explore more projects