Keep up with our latest activity at The Hub
RRCHNM Events
The George Mason University College of Humanities and Social Sciences' annual Celebration of Achievement will take place on October 17th at the Country Club of Fairfax. The reception will begin at 5pm with the awards program starting at 5:45pm. The event will highlight the Roy Rosenzweig Center for History and New Media in celebration of our 25th anniversary. Interested guests are asked to RSVP
here
by October 3rd.
See all events
News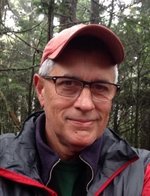 The Roy Rosenzweig Center for History and New Media and the Department of History and Art History at George Mason University are pleased to announce that Mills Kelly has been named the new executive director of RRCHNM. This year RRCHNM is celebrating its twenty-fifth year, and Kelly has been a part of the Center for […]
Read more of the news
Featured Project

Teachinghistory.org (National History Education Clearinghouse) is the central online location for accessing high-quality resources in K-12 U.S. history education. Explore the highlighted content on our homepage or visit individual sections for additional materials. Return often for new content and to join in the vibrant conversation about teaching history.
Explore more projects