Keep up with our latest activity at The Hub
Upcoming RRCHNM Events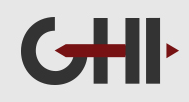 Jessica Otis will be presenting "Six Degrees of Francis Bacon: Gender, Social Network Analysis, and Early Modern Britain" at 
Reconstructing Historical Networks Digitally: New Approaches, Opportunities and Epistemological Implications of Social Network Analysis
, the Third Annual German Historical Institute Conference on Digital Humanities and Digital History, in Washington, DC, on October 26, 2018.
See all events
News
We're delighted to announce the funding of a second phase of development for Tropy, the free and open-source software that helps humanities researchers use digital images gathered from archives. With the generous support of The Andrew W. Mellon Foundation, Tropy will enable cloud storage and remote access of research images, metadata, and archival templates over […]
Read more of the news
Featured Project
Eagle Eye Citizen engages middle and high school students in solving and creating interactive challenges about Congress, American history, civics, and government with Library of Congress primary sources.
Explore more projects