Keep up with our latest activity at The Hub
Upcoming RRCHNM Events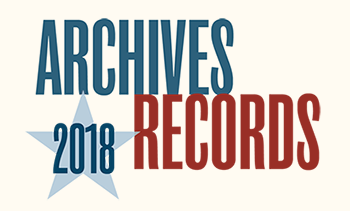 Megan Brett, Stephen Robertson and LaQuanda Walters Cooper will be presenting a lighting talk on Creating Local Linkages at the Public Library Archives and Special Collections Section meeting during the Society of American Archivists Conference on August 15, 2018, at 4.00 PM. Creating Local Linkages is an online course to introduce public librarians to researching and publishing local history using digital tools.
See all events
News
On Tuesday, April 24, the first ReSounding the Archives Symposium was held in the Garden Room of the Colonnade Club at the University of Virginia. This event culminated the first year of work on the ReSounding the Archives digital project that seeks to bring historic sheet music back to life through contemporary recordings and contextual essays. […]
Read more of the news
Featured Project
Eagle Eye Citizen engages middle and high school students in solving and creating interactive challenges about Congress, American history, civics, and government with Library of Congress primary sources in order to develop students' civic understanding and historical thinking skills.
Explore more projects