Production Now Underway For Worlds Turned Upside
This post is cross-posted on r2studios.org with further details about the announcement.
The Roy Rosenzweig Center for History and New Media and R2 Studios are excited to announce that production is underway for Worlds Turned Upside Down. This new podcast series tells the story of the American Revolution as a transatlantic crisis and imperial civil war through the lives of people who experienced it.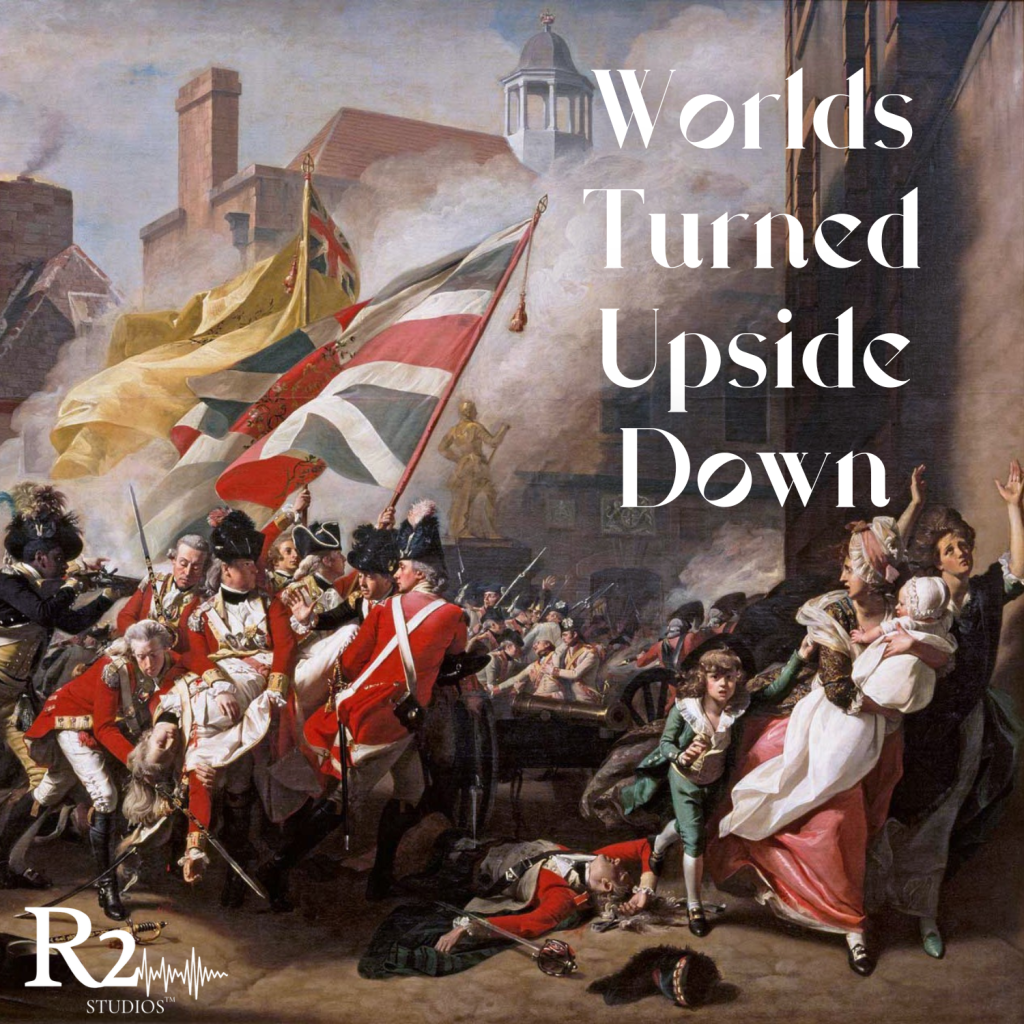 For many modern citizens of the United States, "the cause of America" that gave birth to a new nation in 1776 and the heroic stories we tell ourselves about its founding remains "in great measure the cause of all mankind." But for the people who lived through it, the revolutionary era upended their lives in ways they could never have imagined. The crisis that engulfed the Atlantic world in the late eighteenth century inspired British Americans, Indigenous nations, enslaved Africans and African Americans, Europeans, and other peoples to question their loyalties, challenge authority, seek freedom, and resist revolutionary change.
"The Revolution is central to the story of the American founding and to our identity as a people," said series creator Jim Ambuske. "For most Americans, the story of the Revolution is a heroic tale of a small but determined band of Patriots who defended their rights and liberties against the nefarious designs of the British and the tyrannical madness of King George III. But for the people who lived through it, the Revolution was a transatlantic crisis and an imperial civil war that reshaped the world around them."
Worlds will explore the era of the American Revolution as its contemporaries knew it, as a chaotic period that upended their lives in ways they could not have imagined, and help audiences discover a Revolution that was more than just a war for independence. With the upcoming 250th anniversary of the Declaration of Independence, there is no better time to re-examine our revolutionary past.
The series is narrated, written, and created by Jim Ambuske and is executive produced by Jeanette Patrick.
Get ready to have your world turned upside down beginning Fall 2023!