RRCHNM Kicks Off Collaboration With NMAAHC and HBCU Partners
This year the team at RRCHNM began a unique collaboration with the National Museum of African American History and Culture (NMAAHC) and five HBCU partners. The HBCU History, Culture, and Access Consortium (HCAC) brings together NMAAHC and the archives of Tuskegee University, the Margaret Walker Center at Jackson State University, the Meek-Eaton Black Archives Research Center & Museum at Florida A&M University, the University Museum at Texas Southern University, and the University Art Museum at Clark Atlanta University.
The main purpose of the project is to make visible the incredible riches of the collections at the five HBCU partners. The back end for the project will be an Omeka S database that makes it easier for the five partners to upload, curate, and eventually display highlights from their collections This is where RRCHNM comes in, setting up the database and helping our HBCU partners learn to use it.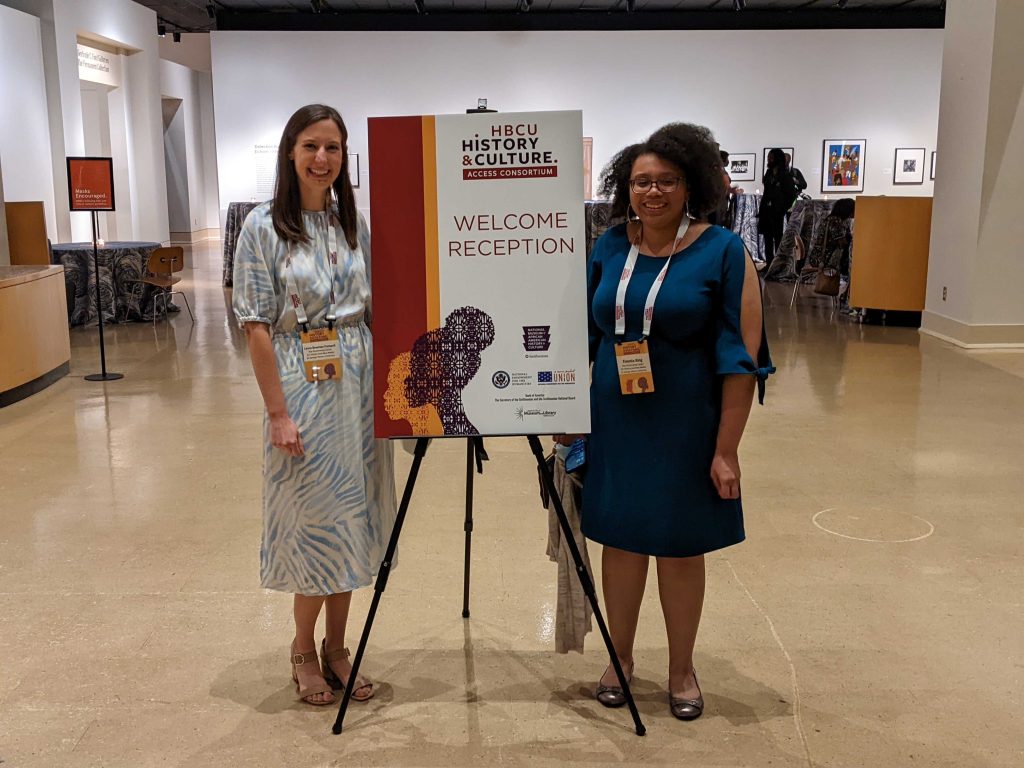 One of the most challenging aspects of any project involving so many participants is getting everyone off to a good start with the technology they will be using. To that end we held a three-day training workshop at Jackson State University in last month. Two of our outstanding PhD students – Timmia King and Laura Brannan Fretwell – along with our postdoc Dr. Deepthi Murali created and then led this workshop. By the end of the three days the participants had gone from mildly terrified to very comfortable with the database they'll be using, which seems like a really good first step to us.
As the project progresses, we'll be stretching Omeka's capabilities to handle a diverse set of sources – including very large and complex wall murals, paintings, 3D scans of physical objects (some of which are quite large), audio files, maps, photographs, and textual materials. Because RRCHNM is where Omeka began, we're really enjoying being able to introduce this powerful platform to the HCAC members.
Shortly our team will begin campus visits to each partner institution to work more closely with their teams, to do more in depth assessments of their collections, and to work out more specific timelines for the work on their individual campuses. All of us here at RRCHNM can't wait to get up close and personal with the collections the archivists and curators on campus know so well. Watch this space for more details on the project as it moves forward into the fall.