Your Most Obedient & Humble Servant Joins the R2 Studios Network
This post is cross-posted on r2studios.org with further details about the announcement.
RRCHNM's R2 Studios and historian Kathryn Gehred are excited to announce a new partnership that will bring the highly-rated podcast series Your Most Obedient & Humble Servant to the R2 Studios network.
Your Most Obedient & Humble Servant is a women's history podcast that showcases 18th and early 19th-century women's letters that don't always make it into the history books. Using her training as a historian and documentary editor, Gehred and her guests dig into the story behind each letter and the lives of the women who wrote or received them.
Gehred began the podcast in 2020 and has released 38 episodes with approximately 50,000 downloads to date. "I am THRILLED to announce that Your Most Obedient & Humble Servant is joining the R2 Studios podcast network!," Gehred said. "This means you're going to see more episodes, with better editing, produced on a regular schedule, with all the same great 18th and 19th-century scandals you've come to expect."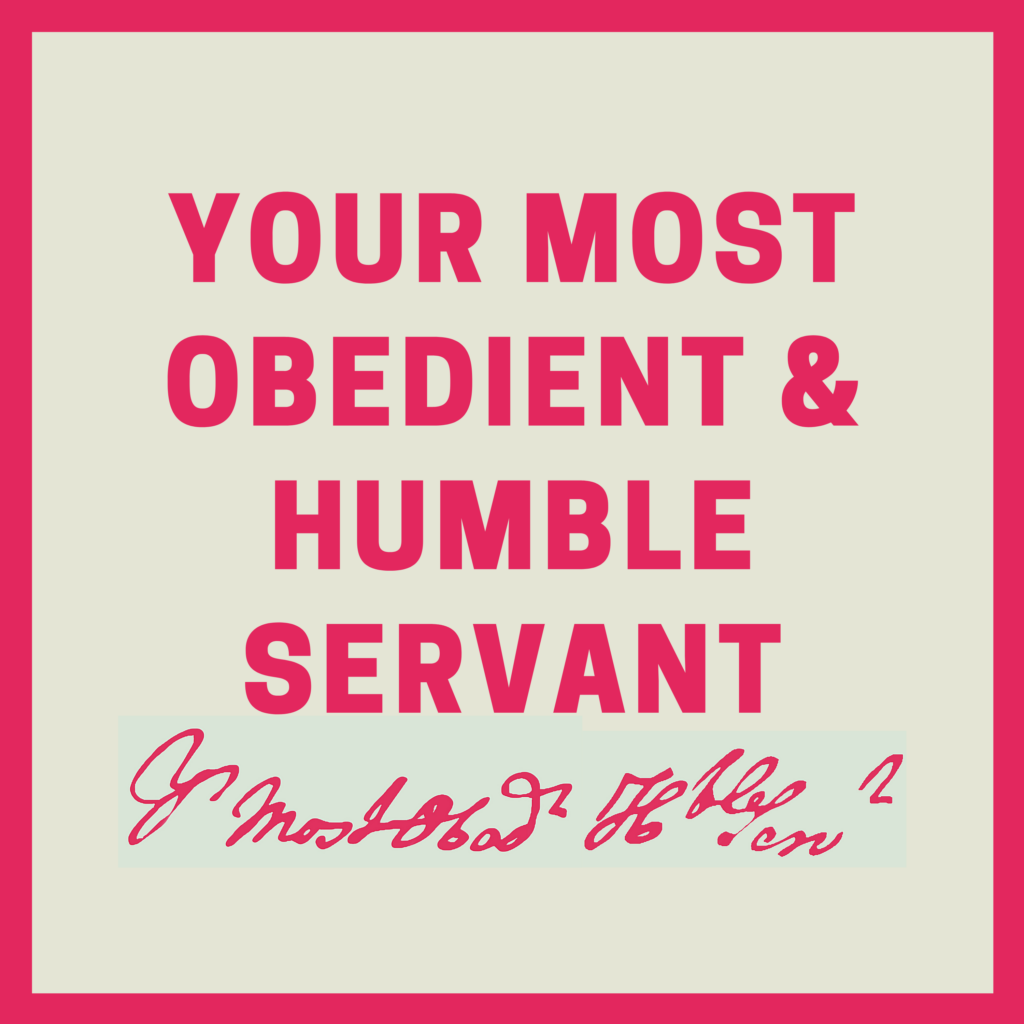 Previous guests are leading scholars, documentary editors, and museum professionals including Dr. Ivy Schweitzer, professor of English and Creative Writing at Dartmouth College; Dr. Lucas Haasis and Lisa Magnin, researchers with the Prize Papers Project; Alexis Coe, New York Times Bestselling Author; Brandon Dillard, the Manager of Historic Interpretation at Thomas Jefferson's Monticello; Dora Petherbridge and Patrick Hart, editors of Henrietta Liston's journals; Dr. Cassandra Good, Associate Professor of History at Marymount University; and Hilarie M. Hicks, Senior Research Historian at James Madison's Montpelier. See the full list of past episodes here.
Gehred will continue to host Your Most Obedient & Humble Servant. R2 Studios will produce and distribute the series, with Jeanette Patrick and Jim Ambuske serving as the executive producers.
"We are excited for Kathryn and her show to join R2 Studios," said Jeanette Patrick, Head of R2 Studios. "She has done a tremendous job creating a fun and thought-provoking series. We look forward to continuing it together and introducing this show to new audiences."
"I've long admired Your Most Obedient & Humble Servant," said Jim Ambuske. "It's one of the best women's and early American history podcasts out there, and Kathryn is one of the best historians in the business. We're delighted to partner with her as she continues her podcasting journey."
Find all the episodes of Your Most Obedient & Humble Servant on Apple, Spotify, or wherever you get your favorite podcasts.
Learn more at www.R2studios.org